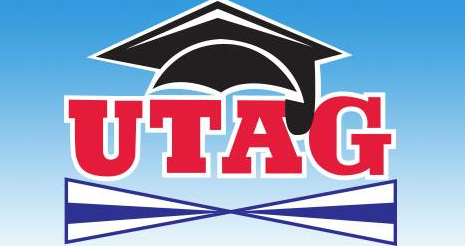 The University Teachers Association of Ghana (UTAG) has asked the government to pay them their 2023/23 Book and Research Allowance (BRA) by Saturday, October 21. 
It said if this warning is not heeded, they will embark on an industrial action.
UTAG issued the warning in its communiqué released on Monday, October 16, signed by its National President, Professor Mamudu A. Akudugu, and National Secretary, Dr Elliasu Mumuni. 
According to the release, the delay in the payment is creating tension on campuses. https://cdn.vuukle.com/widgets/quiz.html?version=1.11.1Advertisement
"UTAG clarifies that the implementation of the National Research Fund should not replace the infamous Book and Research Allowance (BRA), which is a critical component of the conditions of service of the Members of UTAG, which has been delayed unduly for the already completed 2022/2023 Academic year as many Lecturers in public universities are yet to receive this reimbursable expenditure. This is creating tension on our campus."
"We are urging the Government to ensure that all UTAG Members receive their BRA by the 21st of October to avoid disrupting industrial harmony," UTAG stated in the release.
Meanwhile, UTAG also condemned the recent media attacks the country has witnessed.
According to the Association, these developments are not in the national interest.
"Congress of UTAG observed with sadness the increasing attacks on the freedom of expression and of the Media. These developments are not in the interest of our growing democratic dispensation."
"The recent attacks on journalists and some media houses in the country are attacks on freedom of expression as guaranteed in Chapter 12 of Article 162 of the 1992 Constitution of the Republic of Ghana."
It has thus asked the Ghana Police Service to immediately arrest and prosecute the culprits.
"While condemning these acts of violence and lawlessness, UTAG commends the police for acting swiftly to arrest some individuals who recently attacked journalists and panelists at United Television (UTV)."
"We call on the Inspector General of Police (IGP) to ensure that perpetrators of all attacks on journalists, including the one on Citi FM journalists, media houses, and killings of journalists in the country, are arrested and prosecuted without fail."
Source: myjoyonline.com