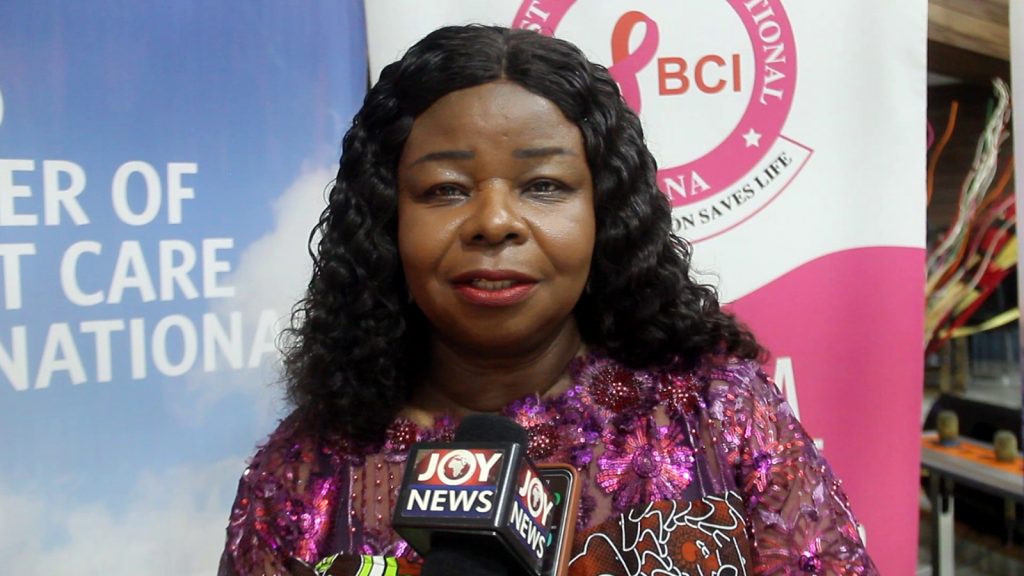 The President of Breast Care International (BCI) has urged women to visit the hospital early to avoid losing their breasts.
According to Dr. Beatrice Wiafe-Addai, many women avoid hospitals because of fear of losing their breasts, a scenario she sees as appalling.
"A lot of women run away from the hospital because of Mastectomy, they don't want to lose the breast we understand, so if you don't want to lose the breast you have to come early to the hospital," she urged.
At a breast cancer screening program at the Assemblies of God Church, Dr. Wiafe-Addai encouraged women to take self-breast examination seriously, because the death rate is still on the rise.
She urged the media, religious leaders, and opinion leaders to help lessen the high level of stigma in Ghanaian communities in order to encourage women to visit the hospital.
"I'm appealing to the media, you need to help us to reduce the stigma surrounding the disease, the more we speak about it, the more we showcase survivorship," she noted.
Breast cancer is still one of the major causes of death among women worldwide, and Ghana is no exception.
According to the World Health Organization (WHO), it accounts for about 16% of all cancer-related fatalities in 2020.
One of the primary reasons for the increase in breast cancer cases is delay in detecting the disease. Early detection, Dr. Wiafe-Addai said, increases survival chances.
A nurse practitioner and Midwife in Las Vegas Nevada, Martha Drohobyczer, said frequent breast cancer screening is one of the surest ways through which the disease can be reduced.
She urged women to visit the hospital on a regular basis and undergo screening in order to effectively combat the disease in Ghana.
According to her, cases of the disease are declining in the United States as a result of volunteer screening.
She advised women not to be secretive if they notice unusual shapes in their breasts.
Head Pastor of the Assemblies of God, Upper Room Revival, Adu Gyamfi Yeboah, commended BCI for its passion and dedication to fighting breast cancer in Ghana