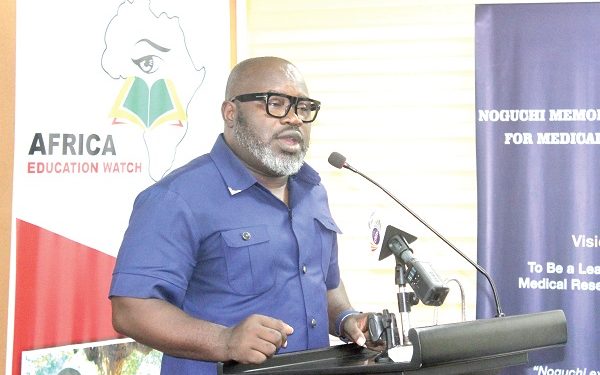 The Executive Director of Africa Education Watch, Kofi Asare, has expressed satisfaction with the failure of the 6,451 candidates who took the 2023 Ghana Teacher Licensure Examination in May.
According to Mr Asare, it is the highest since the inception of the exam, which is designed to ensure qualified teachers in Ghanaian classrooms.
During an interview on Eyewitness News on Citi FM, Mr Asare highlighted the poor literacy abilities displayed in some of the scripts, particularly in English. He considered the failure to be a positive development as it prevents unfit teachers from instructing students.
"I have seen some of the scripts and there is little to nothing that can be done if graduates cannot string a sentence together in English. We had about 87 per cent or so of them failing in English.
"It is never a failure, it is a good omen for basic education because if you look at the whole issue, licensing teachers was to ensure that professional teaching standards are enhanced and so if you want to professionalise teaching, you need to raise the bar."
He advised deliberate measures must be instituted to address the failure at the basic level and not at the tertiary level.
"We must strengthen the basic level, and strengthen the foundation then we should be making headways. These kinds of failures cannot be fixed at the tertiary level, these problems are foundational skills deficiencies and if we want to focus on improving conditional skills at the basic level, especially in literacy and numeracy, I am sure in the long-term, we should be able to fix some of these issues but for now, I don't think they are fit to be in the classroom and I am happy that we have separated them from our classrooms."
As a solution, Mr Asare suggested that the National Teaching Council (NTC) should limit the number of times a person can retake the exam, proposing a maximum of three re-sits
SOURCE: CNR