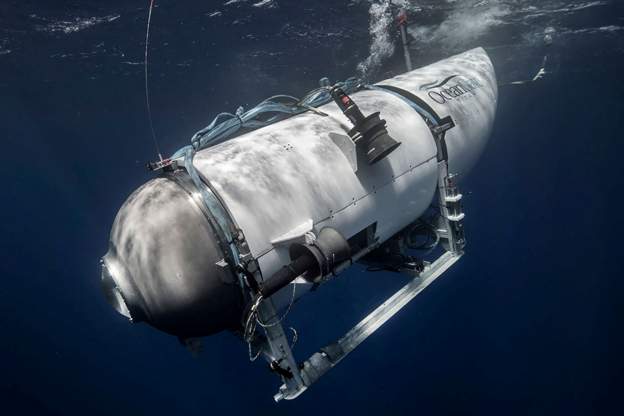 The search mission continues to expand, with Canada's Department of National Defence saying a number of vessels are on the way.
A Royal Canadian Navy ship equipped with a six-person mobile hyperbaric recompression chamber is en route.
If the sub is located, the recompression chambers on board this ship can be used to treat or prevent decompression sickness. When divers are exposed to rapid decreases in pressure, nitrogen forms bubbles in tissue and blood.
The ship, called the HMCS Glace Bay, is also carrying a medical team specialising in dive medicine.
A Canadian Coast Guard Ship, the Terry Fox, is already at the scene, and will soon be joined by two others, the Ann Harvey and the John Cabot.
The vessels will be on standby to load search and rescue equipment and personnel.
A Royal Canadian Air Force aircraft has already been providing support with surface and sub-surface search operations in the area.
SOURCE: BBC