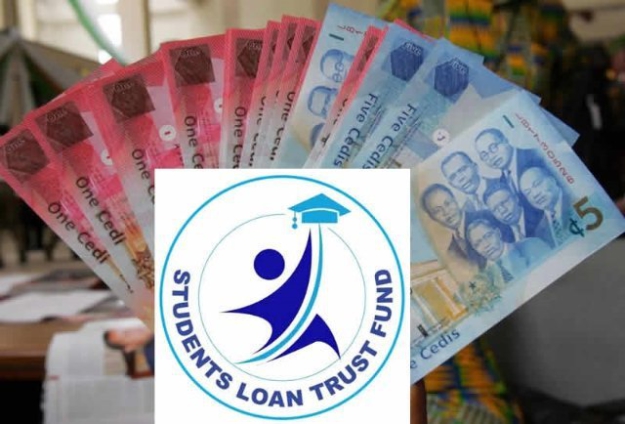 The Students Loan Trust Fund (SLTF) has published the first batch of the names and details of 30 of its borrowers, who have defaulted in repayment of their loans.
The publications in the Daily Graphic were done on May 17 and May 22.
The loan amounts in default, range from ¢1500 to ¢11,000.
According to the SLTF, the move is in accordance with the Students Loan Trust Fund Act 820, which empowers the SLTF to publish defaulters as one of the necessary steps before prosecution.
Management of the Fund has found the move necessary, as a way of meeting a growing demand for loans from tertiary students.
The CEO of the Fund, Nana Kwaku Agyei Yeboah, said that the increase in demand is a result of the introduction of the "no guarantor" policy and the higher number of students accessing tertiary education due to the implementation of the Free SHS policy.
"The implementation of these two impactful policies by the government, means that for the first time, students from the poorest of families have a real opportunity to access tertiary education.
"Many of them are however financially constrained and need to fall on the SLTF for subsidized government loans".
He said that the SLTF was putting in place several strategies to meet the increased demand for loans, including diversifying its funding sources and embarking on a more aggressive recovery approach.
The Head of Repayment and Resource Mobilisation, Rosemary Aryee said that the SLTF has over the past few years made significant investments in expanding the number of platforms available to borrowers to repay their loans.
This she said was to create convenience for borrowers and greater efficiency for the SLTF.
Borrowers can now choose to repay their loans through SLTF partner banks, credit or debit cards, mobile money, or the Ghana.gov platform.
Borrowers in the US, Canada, the UK and Europe have the option of using the PayAngel platform to make regular payments.
Ms Aryee said that the SLTF is now turning its attention to enforcing the law by prosecuting defaulting borrowers.
"The Fund relies on the recovery of loans for its sustenance and it is through this, that new generations of students have the opportunity to access financial assistance.
"Borrowers who refuse to repay their loans are denying others the opportunity to access tertiary education and we have taken the decision to commence criminal prosecutions to recover the monies owed".