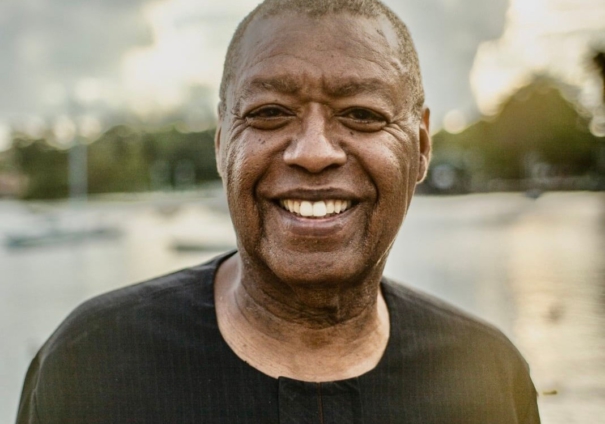 Popular American Gospel musician Ron Kenoly has revealed that he has plans to become a resident and citizen of Ghana.
Speaking to 3News at the 2023 Harvest Praise he explained that aside from tracing his roots to the country, Ghana is also really welcoming especially to diasporans.
Ron Kenoly noted that although he had come to Ghana for the event, one of his primary goals was to get the process of obtaining a permanent residence started.
"My purpose of being here is to become a resident of Ghana and eventually become a citizen of Ghana. For the last week, I've been filling out forms and documents to gain residency and eventually to be your brother, a Ghanaian citizen," the 78-year-old said.
This is not Ron Kenoly's first time in Ghana. The revered gospel musician in 2011 revealed that he first came to Ghana in 1997.
In 2011, he later came to Ghana as the headliner for that year's Adom Praiz.
Speaking on Adom FM's Drive programme Ofie Kwanso, at the time, he revealed that after some research he found that he had Fante roots.
According to him, on his first visit to Ghana in 1997, he took the opportunity to learn about Ghana and his ancestry and his research indicated that his ancestors were part of some Ghanaians who were taken abroad from the Central Region, specifically Elmina as part of the Slave Trade in 1836 so "we assume that we are Fantes."
Ron Kenoly revealed that he adopted Kweku as his middle name because he was born on Wednesday and he had been told about the local names given to Ghanaians according to the days they are born.
Meanwhile, speaking on the sidelines of Harvest Praise he said "my ancestors came from these parts of Africa to go to America and so now we are returning."