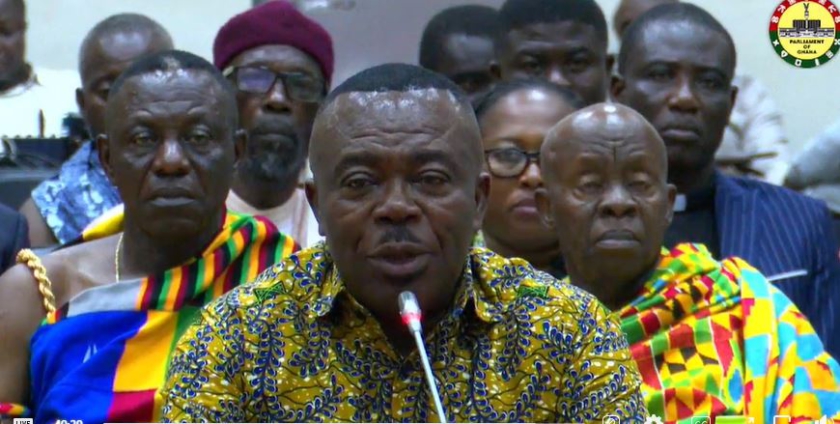 The Minister-designate for Chieftaincy and Religious Affairs has taken a stance on the LGBTQI debate.
According to Mr Stephen Asamoah Boateng, he is opposed to same-sex marriage in the country.
"Same-sex legalising in Ghana, I am opposed to it," he said.
He made this comment when he appeared before Parliament's Appointment Committee on Monday for vetting.
Mr Asamoah Boateng's comment was in response to Awutu Senya West MP, Gizella Tetteh's question about his view on the legalisation of same-sex marriage in Ghana,
Over the last few years, the issue has been a hot topic in Ghana with a bill – anti-LGBTQI currently before Parliament to criminalise the activities of the LGBTQ+ community in the country.
Touching on what his legacy would be when given the nod as the sector minister since he has two years to be in office, Mr Asamoah Boateng noted that he would fight for the Ministry to assume its rightful position as custodians of tradition.
He further stated that he would ensure that "our traditional authorities are lifted higher to the dignified and noble status."
"Our Christian and Moslem leadership must be given the necessary support so they can get congregation to understand that we are one nation which is a sovereign state … so my role is to make sure that we all work together on this aspect and not bring trouble. In the case of conflict, we will manage it and jaw jaw," he added.
SOURCE: MyJoyOnline.com