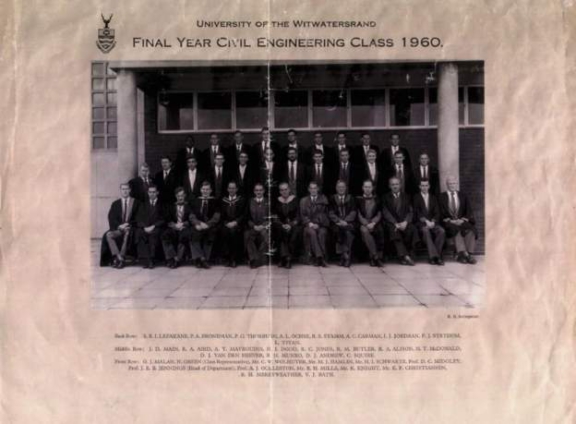 South Africa has honoured the country's first black student to graduate with a degree in engineering.
Dr Solomon Boyce Isaac Lefakane studied civil engineering at the University of the Witwatersrand in Johannesburg, and was awarded a degree in 1961 – when the racist apartheid system was in operation.
Now, as part of the university's centenary, Dr Lefakane, now 84, has been inducted into a brand new hall of fame at the Faculty of Engineering and Built Environment.
Dr Lefakane was the son of a domestic worker and gained a scholarship to pursue his studies.
"I knew I was facing very heavy odds at the time and I worked as hard as I could," he told the BBC's Focus on Africa radio programme.
Reflecting on his time there Dr Lefakane said he did not socialise with the white students, but there was a black student residence and "we made our own lives enjoyable".
After graduation he tried to get with Johannesburg City Council but was offered a far smaller salary than his white counterparts. As a result he left South Africa, eventually ending up in the US.
SOURCE: BBC