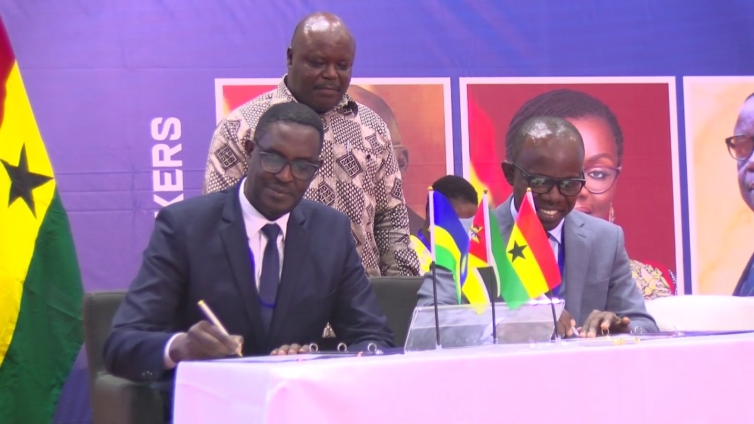 The Cyber Security Authority is making a strong case for businesses to set aside about 15% of their budgetary allocation to fight digital crime.
This has become necessary to protect businesses against growing incidents of cyber-crimes across the world.
Acting Executive Director for the Cyber Security Authority, Dr. Albert Antwi-Boasiako made the call in an interview with Joy Business after addressing stakeholders at the launch of the 2022 Cyber Security Awareness Month under the theme; "Regulating Cybersecurity-a public private sector collaborative approach".
The issue of funding for cyber security activities has been a challenge in Ghana and some parts of Africa due to budgetary concerns.
The call for allocation of some funding has become critical at this moment for both public and private sector organisations as cybercrime continues to increase and thereby becoming a threat to national economies.
Dr. Antwi-Boasiako is positive that this year's awareness month will be used to solicit public support against the menace.
"If you are engaged in any form of business and having to adopt the many online and digital processes in your operations, then you must have at least 15% to 25% out of your budget allocation as investment into cyber security".
"It is increasingly becoming a global concern and we need to save our economy. The hackers and strategists keep developing new ways every time and businesses must not be silent", he said.
The Cyber Security Awareness Month is celebrated in Ghana every October to help give some attention to the issues of cybercrime.
Deputy Minister of Communications and Digitalisation, Ama Pomah Boateng told Journalists that government is exploring other means to ensure funding for the Cyber Security Authority.
"We are making some appeals to raise funds from the Ministry of Finance to support the operations of the Cyber security Authority. As part of the law that created the authority, the state will be making funds available to enhance activities [ cyber security]. And we hope to use this opportunity to appeal for more collaborative efforts from both public and private sector organisations in fighting the cyber crime menace" she noted.
The authority also used the occasion to sign a memorandum of understanding with Mozambique and Rwanda in fighting cyber-crime.