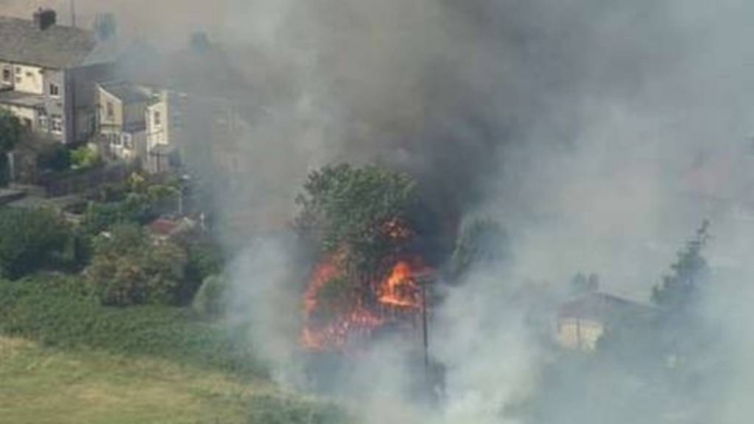 The London Fire Brigade has said that around 25 firefighters are tackling grass fires in Croydon as the heatwave continues.
The wildfires are in Shirley Hills, a large park in the south London Borough of Croydon.
Earlier today, the London Fire Brigade said 175 firefighters were tackling a grass fire on Pea Lane in Upminster, east London.
It warned that smoke was blowing over the M25 as three hectares of a cornfield and some scrubland were alight.
SOURCE: BBC