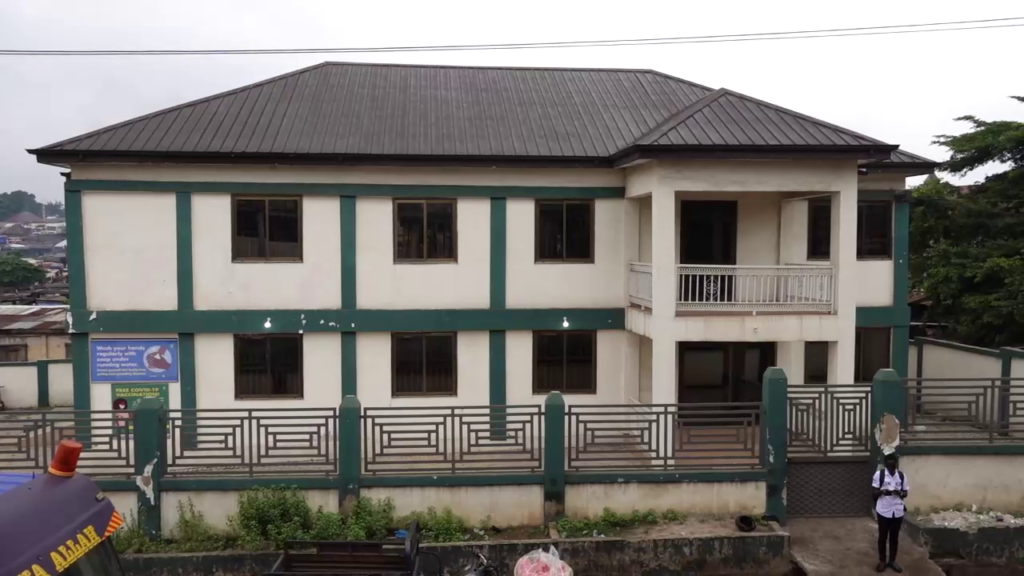 Workers at the Suame Magazine industrial area have called on government to commission an abandoned hospital facility that was established two years ago at the site.
The fully completed facility which was going to meet the medical needs of the artisans and residents in surrounding areas has been left disused awaiting commissioning by government.
Some workers on site, lamented that several attempts to commission the building have failed as stakeholders constantly call the ceremony off without a statement.
The abandoned facility has been left at the mercy of some unscrupulous folks who are gradually turning the facility into a dumping site. Some of the artisans at the site have taken over the frontage of the facility to ply their auto servicing trade.
From a top view, the building would have been mistaken for an abandoned private property. Another worrying situation is the poor road network which would have otherwise discouraged residents of surrounding communities from patronizing the facility.
The artisans expressed disappointment over the delay in commissioning the hospital and called on government to act promptly.
The hospital when commissioned would help address the emergent medical needs of the small-scale enterprise artisans and residents in the area.
Story by: DENNIS OWUSU