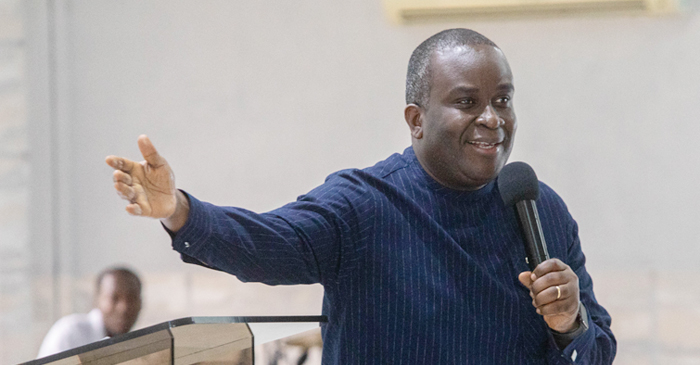 The International Missions Director (IMD) of The Church of Pentecost, Apostle Emmanuel Agyemang Bekoe, has admonished missionaries to eschew forcing their native countries' cultures on the members of the nations they serve as missionaries.
According to Apostle Agyemang Bekoe, the only permissible are the policies and doctrines of the church, which are the main foundation of the church, saying, "Don't force them to accept your culture, rather engage with theirs."
Apostle Agyemang Bekoe said this on Monday, July 4, 2022, during the Orientation Course for Missionaries of The Church of Pentecost held at the Pentecost Convention Centre (PCC), Gomoa-Fetteh. The orientation was being organised by the International Missions Directorate of the church.
Addressing the missionaries on the topic, "Missions That Defies Theories: A Case Study Of The COP," the International Missions Director said that missionaries must learn to appreciate and embrace the indigenous culture of the resident nations, stressing that a good heart and mind must be developed towards this feat.
Reading from Hosea 2:14-15, Apostle Agyemang Bekoe stated that the people of Israel wandered in the desert and were punished when their hearts had strayed away from God. Nevertheless, he noted, the judgement of God became a symbol of new opportunity for them.
"God continually shows love amid judgement…there is reassurance, encouragement, and comfort," he asserted.
He revealed that many emerging missionaries do not engage their missionary guides, and they fail to ask questions on their appointments for fear of being unnecessarily tagged as being too inquisitive.
Explaining the realities of being a missionary of The Church of Pentecost, he said that many begin the journey with complaints rather than the urge and the resolve to fix the challenges within their nations or areas of assignment.
"When your complaints exceed growth, you become a liability to the organisation," he stated.
He urged the missionaries of the church to be agents of change, because they are being sent not to go and 'party' but to fix broken systems and structures, trigger growth, and to set things right.
He charged them to break grounds by breaking through genuine contacts while building solid administrative systems and structures.
Present at the orientation were Apostle Alexander Nana Yaw Kumi-Larbi (General Secretary of the church), and Apostle Samuel Gyau Obuobi (Asamankese Area Head of the church).
PENTECOST NEWS