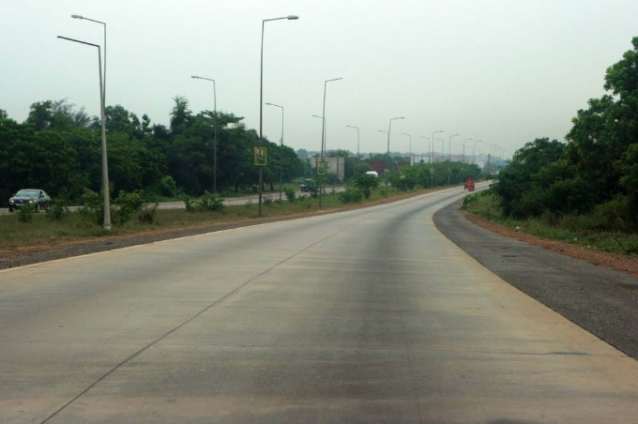 Drivers and commuters on the Tema motorway should brace themselves for heavy vehicular traffic as the Ghana Highways Authority races to fix bridges on the stretch.
According to the Authority, the bridges have failed structural integrity tests, hence, the need to renovate them.
In an interview with JoyNews, the Lead Engineer with GHA, Aaron Amponsah said the deplorable state of the bridges makes them a national emergency.
"The lifespan of these bridges is done. So we are going to fix them. This particular one is the most serious one, the others are manageable.
"It will take about two weeks for us to finish this exercise. It is an emergency so we will work through the weekend," he told JoyNews' Michael Asharley.
With 200 meters of the motorway cordoned off, Mr Amponsah appealed to drivers and commuters to bear with them so they can complete the task as scheduled.
Meanwhile, commuters on the Tema motorway say they fear for their lives as potholes and cracks have taken over the road.
They accused the Authority of failing to maintain the 19-kilometre highway that connects the two major cities in the Greater Accra Region.
"There are a lot of potholes on the road so they have to do something about it," one noted
Another added, "This is a death trap. You cannot call them potholes any longer,"
Source: MyJoyOnline.com