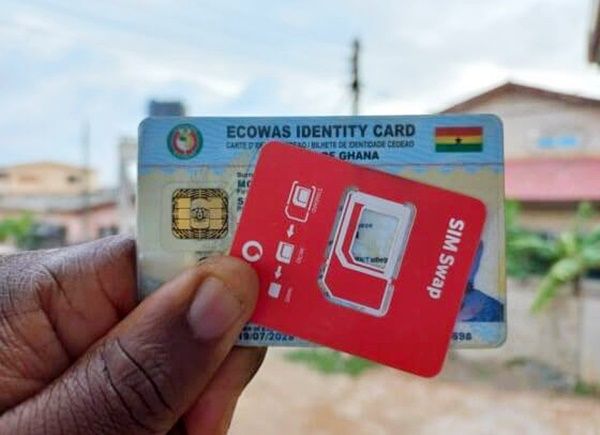 Minister for Communications, Ursula Owusu-Ekuful has appealed to all Ghanaians to register their SIM cards by the extended deadline provided by the Ministry.
The SIM re-registration, which began in October last year, was supposed to end this March but the Ministry of Communications in consultation with the Telecom service providers has extended the deadline to July 31st.
A statement issued by the Minister read that "as at 17th March, 14,091,542 SIM Cards have been linked to the Ghana Card, 10,348,532 Bio-Captures conducted and 99,445 New SIMs registered. Due to a number of factors including the fact that over 7.5 million citizens and residents are yet to obtain Ghana Cards to enable them register their SIM cards, it is clear that the deadline for completion of the registration of the remaining active SIM cards cannot be met".
It further read; "More time will also be required to update the SIM Registration App for the registration of diplomats, while a Self-Service SIM Registration App is also being developed to facilitate registration of SIM cards for Ghanaians resident abroad. This will be operational by mid April."
Speaking on Peace FM's flagship programme ''Kokrokoo", Hon. Ursula Owusu-Ekuful cautioned Ghanaians not to take the July 31st deadline for granted as there won't be another extension.
She stated emphatically that "this is the last one".
She explained that the extension is necessary because the Ministry realized a lot of Ghanaians are facing difficulties in acquiring their Ghana cards, so they would need more time to register their SIM cards.
She also disclosed, as part of measures to facilitate the registration process, her outfit has held talks with the National Identification Authority to create avenues to ease the registration for Ghana cards and issuance of the cards to the registrants.
'There have been many appeals and when we also look at the pace at which we are registering, we can't cover everything. That is why we are registering, so I plead that people won't ignore it and think we will make another noise when we get to the deadline and they will postpone it again. From October (last year) to July (this year), I think we have been magnanimous enough, therefore by then, every person who must register should have finished undergoing the process," she said.
Source: Ameyaw Adu Gyamfi/Peacefmonline.com/Ghana