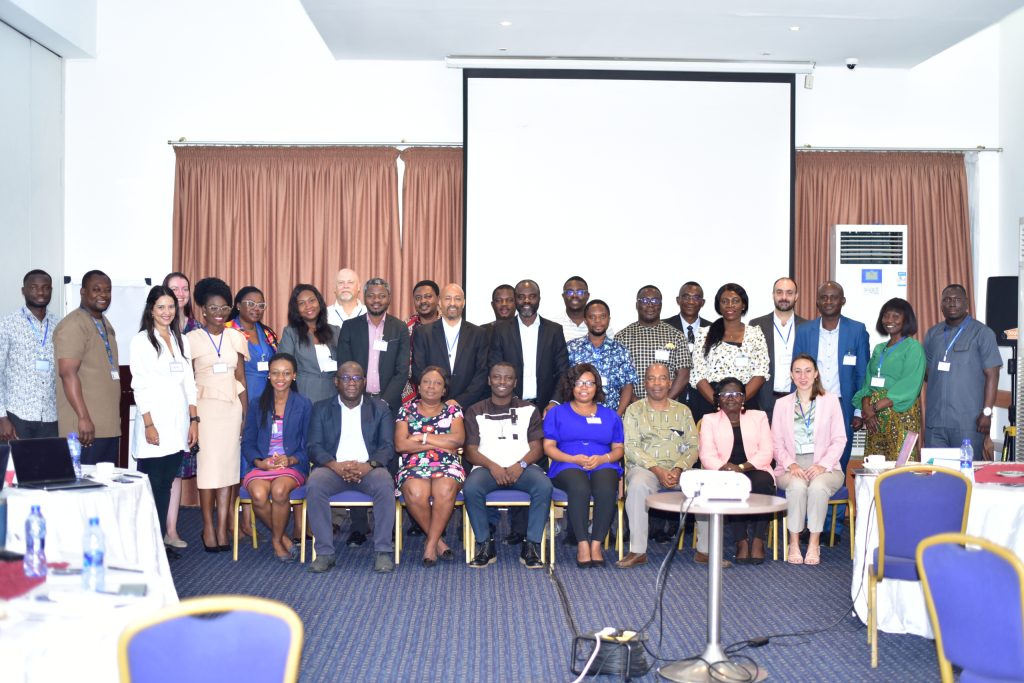 The Brew-Hammond Energy Centre (TBHEC) and the Climate Compatible Growth (CCG) initiative have joined forces in Ghana in a significant stride towards promoting renewable energy and sustainable transport.
This collaborative effort aims to provide the necessary training, research and development support, and expertise for efficient energy management and policy analysis in the country, with a specific focus on decarbonizing the transport and energy sectors.
A two-day workshop, which concluded on Thursday, September 14, 2023, in the capital city of Accra, brought together a diverse group of participants, including academia, NGOs, and experts from various fields. The workshop delved into the Ghanaian context, with a keen emphasis on insights from key figures in the energy and transport sectors.
One of the driving forces behind this collaboration is the shared vision of harnessing CCG research to act as a catalyst for future economic growth. This partnership aims to foster inclusivity and identify opportunities for fruitful collaboration in the quest for sustainable energy usage.
Professor Francis Kemausuor, a Fellow at TBHEC and Head of the Department of Agricultural and Biosystem Engineering, highlighted the importance of this collaboration for Ghana's sustainable development and the achievement of regional and global targets.
He stressed the significance of ongoing energy research and development activities within the College of Engineering (COE) at Kwame Nkrumah University of Science and Technology (KNUST).
Prof. Kemausuor also discussed the revival of the Energy Research Group (ERG), which will be instrumental in multidisciplinary energy research activities at the national level.
He noted that the establishment of an energy centre at KNUST would provide a platform for expanding research activities by leveraging resources available at COE and other colleges within the university.
Commenting on the energy commission's plans, including the Strategic National Renewable Energy Master Plan, Prof. Kemausuor emphasized the importance of research in supporting the implementation of policies, especially regarding e-mobility in the commercial sector.
He praised CCG for its modeling support, which is crucial in advancing the transition agenda towards sustainable energy in Ghana.
Professor Joseph O. Akowuah, Director of TBHEC, emphasized the significance of the partnership stressing its significant contribution to both short and long-term goals outlined in the Ghana Energy Transition Policy.
He said Ghana's energy landscape is undergoing a transformation, with a clear focus on transitioning to cleaner and more sustainable energy sources, outlining ambitious targets for the decarbonization of the energy and transport sectors.
"This policy aims to achieve Net-Zero emissions by 2070 which include, among others, financing and investment for the transition, gender equality and inclusivity, energy-efficient technologies and strategies that are resilient and compatible with climate goals, as well as issues related to transportation, with a specific focus on electric vehicles (EVs)," he said.
Ghana's commitment to climate-compatible growth has earned it a prominent place as the sixth partner country in the Climate Compatible Growth initiative championed by the Center for Global Equality Ltd in the UK.
CCG has established ongoing country networks in Kenya, Zambia, Vietnam, India, and Lao PDR, actively supporting national planning and policy development in areas such as energy and transport.
Dr. Beth Tennyson, CCG National Partnership Programme Manager, explained that Ghana was selected due to the country's inspiring energy plans and the diverse opportunities it offers.
She emphasized that the collaboration goes beyond monetary support, with invaluable human resources, time, and expertise being equally important.
TBHEC was chosen as a partner because its goals and expertise align closely with CCG's mission. Dr. Tennyson highlighted that TBHEC could implement CCG's online courses into its curriculum to enhance knowledge dissemination.
The Brew-Hammond Energy Centre, operating under the Office of the Provost of the College of Engineering at KNUST, is funded primarily through faculty-led projects associated with the center. It plays a pivotal role in driving research and development efforts in the energy sector, with a vision to shape a sustainable energy future for Ghana.
This collaboration between TBHEC and CCG marks a significant step towards a more sustainable and eco-friendly future for Ghana, showcasing the power of partnership and commitment to addressing critical energy and transport challenges.
As Ghana continues to work towards achieving its energy and sustainability goals, it is poised to make a lasting impact on the nation's future development.
Source: myjoyonline.com