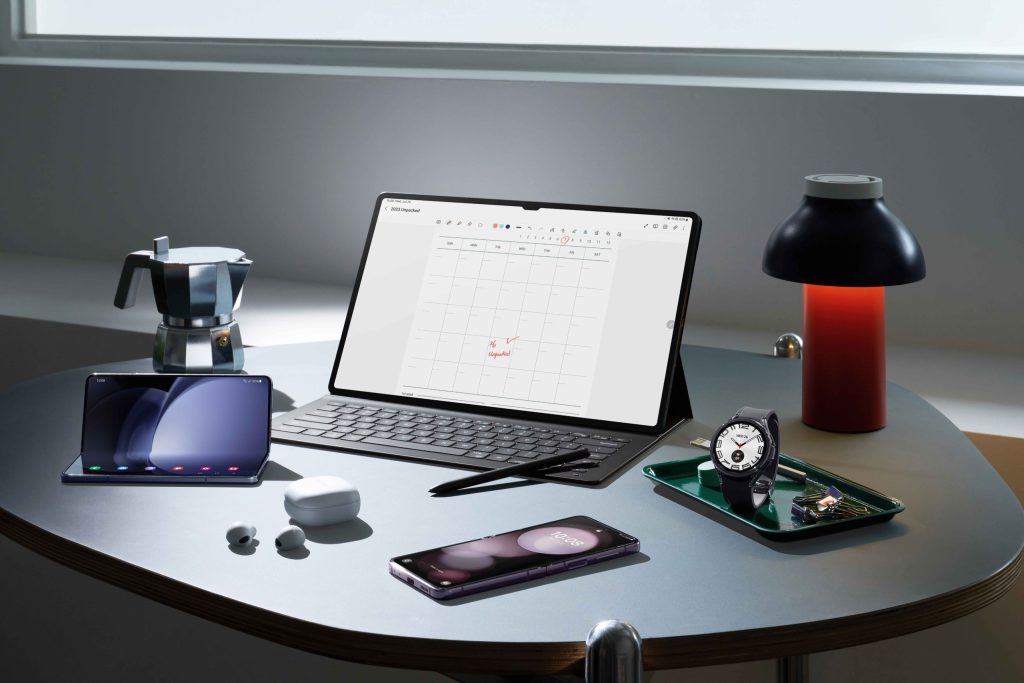 Samsung Electronics Co., Ltd. has announced the availability of its highly anticipated Galaxy Z Flip5, Galaxy Z Fold5, Galaxy Watch6 series and Galaxy Tab S9 series.
"Early users' response to the new Galaxy devices has been demonstrated by pre-order momentum," said TM Roh, President and Head of Mobile eXperience Business at Samsung Electronics.
"With the Galaxy Z Flip5, Z Fold5, Watch6 series, and Tab S9 series, our goal is to provide the latest and greatest in each category, thus providing our consumers with novel and engaging experiences that cater to various lifestyles. It is thrilling to see our vision resonating with consumers around the world."
The Galaxy Z Flip5 and Galaxy Z Fold5 are the fifth generation of Samsung's revolutionary foldable devices, delivering unique experiences through perfected designs and form factors, including the new Flex Hinge.
Offering in-depth sleep analysis, personalised fitness insights and comprehensive wellness features in addition to powerful performance and larger displays that inspire better health and well-being, the Galaxy Watch6 and Galaxy Watch6 Classic have been welcomed around the world, with equally high demand for both products.
The Galaxy Tab S9 series is available in three models: the Galaxy Tab S9 Ultra, S9+ and S9. The series offers a one-of-a-kind Galaxy tablet experience thanks to Dynamic AMOLED 2X displays, an IP68 rating across all three models and the in-box S Pen.
Designed to inspire spontaneous productivity, the Galaxy Tab S9 series enables seamless creative portfolios between smartphones and tablets, based on the Galaxy ecosystem.
The Galaxy Z Flip5 is offered in colours inspired by nature: Mint, Graphite, Cream and Lavender — as well as a range of accessories including a Clear Gadget Case and Flipsuit Case.
The Galaxy Z Fold5 will be available in a selection of sophisticated colours: Icy Blue, Phantom Black and Cream — with new accessories including a Slim S Pen Case that offers both practicality and style.
The Galaxy Z Flip5 and Galaxy Z Fold5 are available for purchase nationwide from August 25, starting from GHS 12,499 for the Galaxy Z Flip and GHS 21,999 for the Galaxy Z Fold5.
Those who purchase the Galaxy Z Flip5 or Galaxy Z Fold5 between August 25 and 31 will get the chance to double their storage with an upgrade from a 256GB version device to a 512GB version device or from a 512GB version device to a 1TB version device at no additional cost to you.
The Galaxy Watch6 comes in two size options: 44mm in Graphite and Silver, and 40mm in Graphite and Gold.
The Galaxy Watch6 Classic, with its fan-favourite rotating bezel, is available in 43mm and 47mm sizes, in Black and Silver and they will be available at a starting price of GHS 3,499.
SOURCE: Myjoyonline