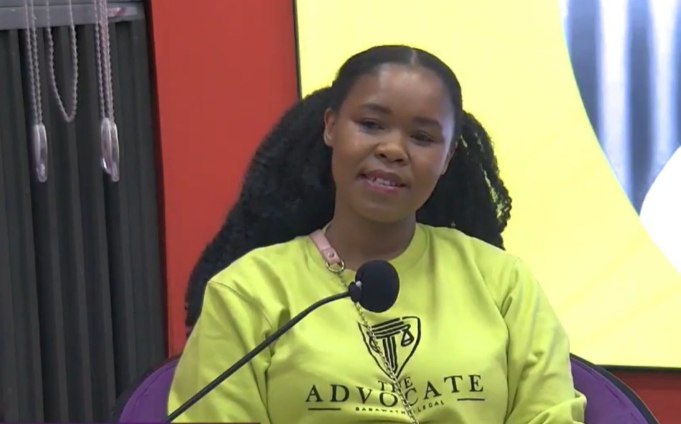 Sensational South African singer, Zahara, is in Ghana and has revealed how she was discovered, including one of the highest moments in her musical career.
She spoke to Lexis Bill on Personality Profile on Joy FM, last Thursday.
According to Zahara, it took some time for her to identify the need to expand her craft and take up newer and bigger challenges.
"Sometimes, I would force my brothers and sisters to go with me on the streets because I used to bask (perform with my guitar) on the streets with the poets", she disclosed.
Zahara who started off singing in her village, eventually succeeded in securing a spot at a public space that gave her more exposure.
"There was a musical lounge that would give a slot to go perform as poets on Thursdays, [so] I would force my brothers and sisters to go there… and that's how I was found; basking in the club", she elaborated.
The self-taught guitarist, couldn't hide her joy and fulfilment while sharing some of the best moments in a career that grew from nothing to something. Aside winning an award, she cherishes the opportunity to have sung for one of Africa's greatest icons. Zahara said with excitement, "my highlight will be when I won the awards, and my other highlight is when I sang for Tata [Nelson] Mandela".
Living the dream of being a singer remains the topmost fulfilment for Zahara, who put up a stunning performance at the just-ended EMY Awards held at the Accra International Conference Center, on Saturday, October 1, 2022.