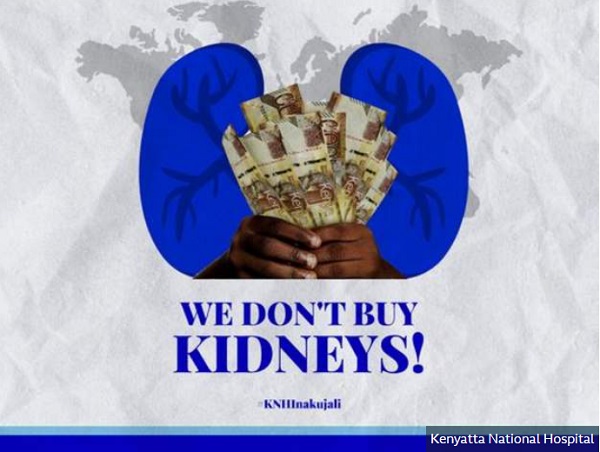 Kenya's top public hospital says there has been an increase in the number of people making inquiries and offering to sell their kidneys.
In a Facebook post, Kenyatta National Hospital said "How much for my kidney?" was the most asked question through the inbox on their page.
The hospital however advised that though body organs could be donated to needy cases, they could not be sold.
"Please note that organ sale is strictly prohibited and illegal. You can only donate out of free will," it said.
The hospital's poster highlights the desperate measures people are contemplating amid increases in food and fuel prices.
The World Bank earlier this month warned that eastern Africa was among regions facing a major recession because of Russia's war in Ukraine and coronavirus.
Source: graphic online