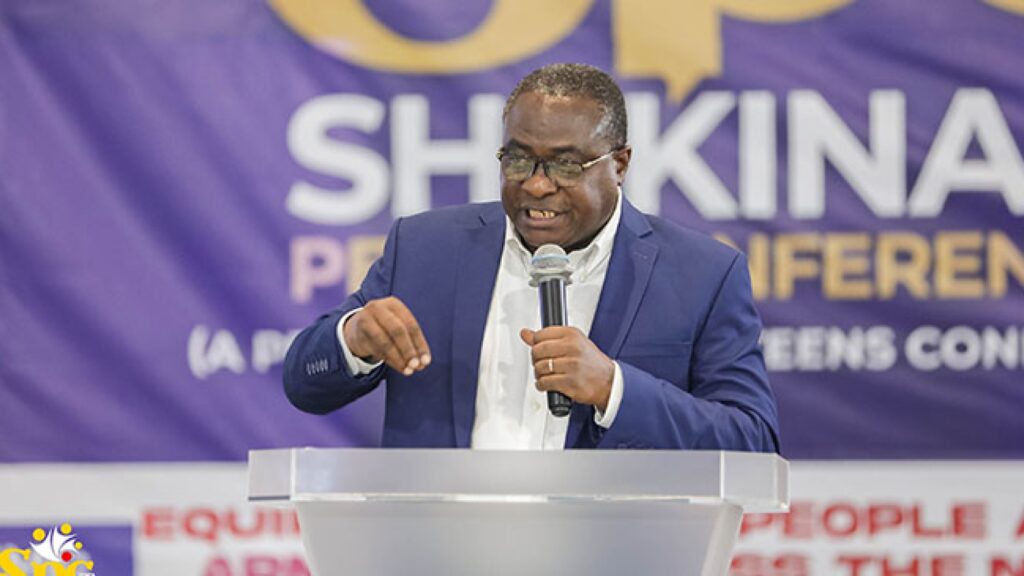 The Patron of the Youth Ministry of The Church of Pentecost, who doubles as the Koforidua Area Head of the church, Apostle Samuel Osei Asante, has encouraged the youth to ground themselves in the Word of God, which is the Bible.
According to him, every Christian needs to grasp and allow the Word of God to fill them fully.
"Once we understand this, it will give us a certain perspective whenever we approach the Bible," he said.
Apostle Asante, an Executive Council Member of the church, said this on Saturday, June 11, 2022, during the Shekinah PENSA Conference of the Youth Ministry of the church, at the Mamprobi Central Assembly command centre.
Speaking on the topic, "Equipped With the Word of God," Apostle Samuel Osei Asante said that to be equipped is to be fit out to accomplish a purpose or provide someone with the needed tools to accomplish a task.
Apostle Asante noted that God's divine agenda for believers is to possess the nations. He encouraged the youth to be equipped for this great task given by God.
The Executive Council Member iterated that God equips his children through His calling, spiritual gifts, empowerment of the Holy Spirit, and through His Word.
"We need the Word of God so that we will be approved of any work we do," he reiterated, stressing that we need the Word of God to dwell in us richly to make ourselves available for His use.
Reading from 2 Timothy 3:15, Apostle Asante said that Paul admonished Timothy to make himself available to study the Word of God as a youth. He, therefore, charged the youth to know the scriptures as God makes it possible to be fully equipped for His work.
He further urged that to be equipped with the Word of God, prayer, is a tool that propels this agenda.
'When we pray, God speaks to us through the Bible. Have it in mind that after praying, it is time for God to speak to us," he added.
He emphasised that the Bible is a collection of God's inspired Word (spoken or written) for humanity as a result of his interaction with them. Therefore, as the manual of the believer, the youth must take hold of it.
The Koforidua Area Head mentioned that we equip ourselves with the Word of God through personal devotional life, family devotions, organised Bible studies in the church, home cells, scripture memorisation, and public recital of scriptures.
Other ways are through public reading scriptures, positive confession of the Word of God, meditating on God's Word, and participating in Bible quizzes.
He then encouraged the youth to involve themselves in the activities of the church to be fully grounded in God's word.
"God will grant us the strength to stand and possess the nation," he charged.
The Pentecost Students and Associates (PENSA) Teens and Pre-Tertiary Conference, dubbed "Shekinah PENSA Conference," was held virtually across over 520 satellite centres in the country.
PENTECOST NEWS